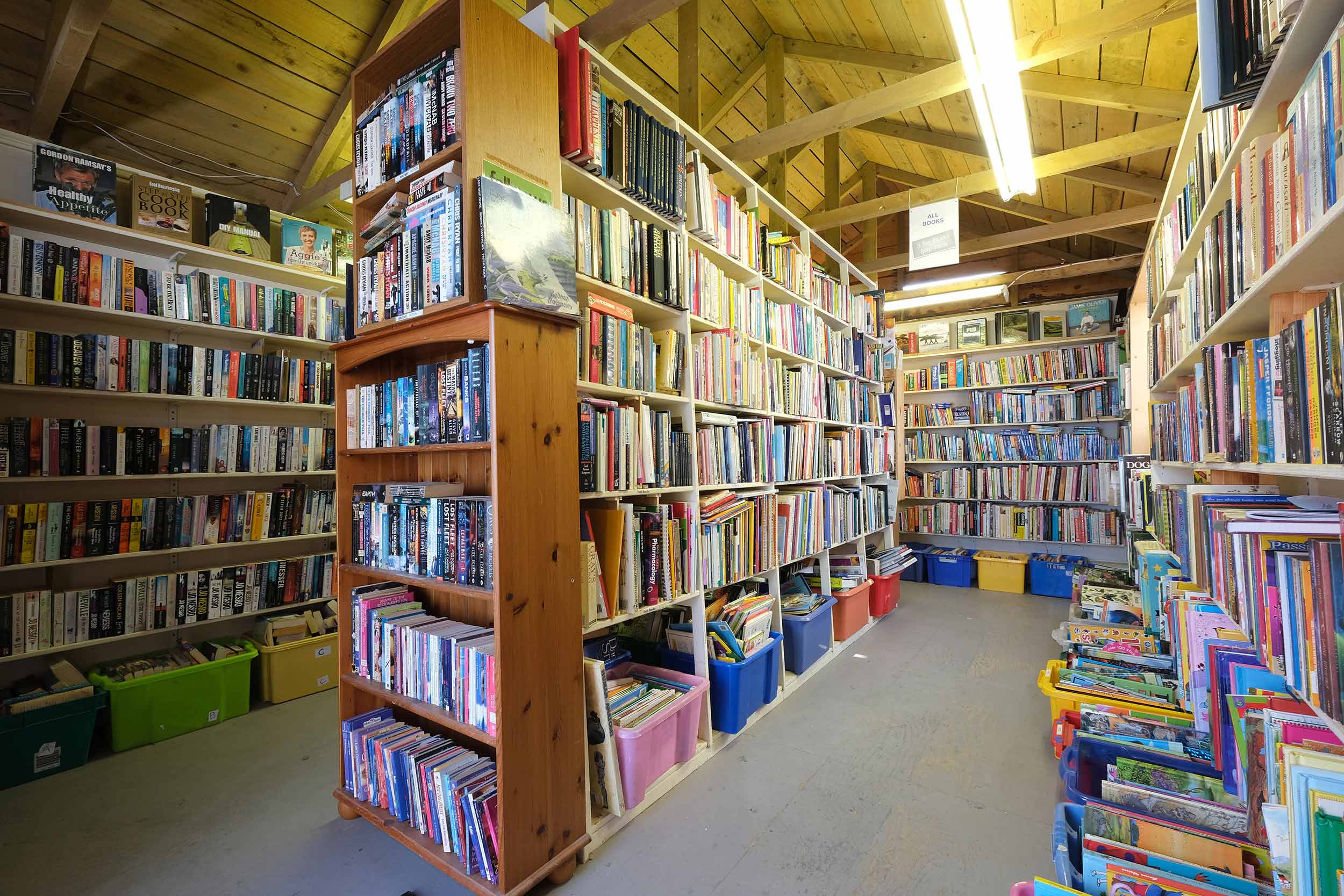 Education
EVIRONMENTAL EDUCATION
One of our main objectives at Moray Waste Busters is to raise awareness about waste and how it impacts on the environment. Education Visits from local schools and groups since 2004 have been a key way of showing how we can all contribute to improving the situation. The free guided tours are very popular, with visits from over 130 schools and groups from as far afield as Kiltarlity in the north to Grantown in the south, and many points in between.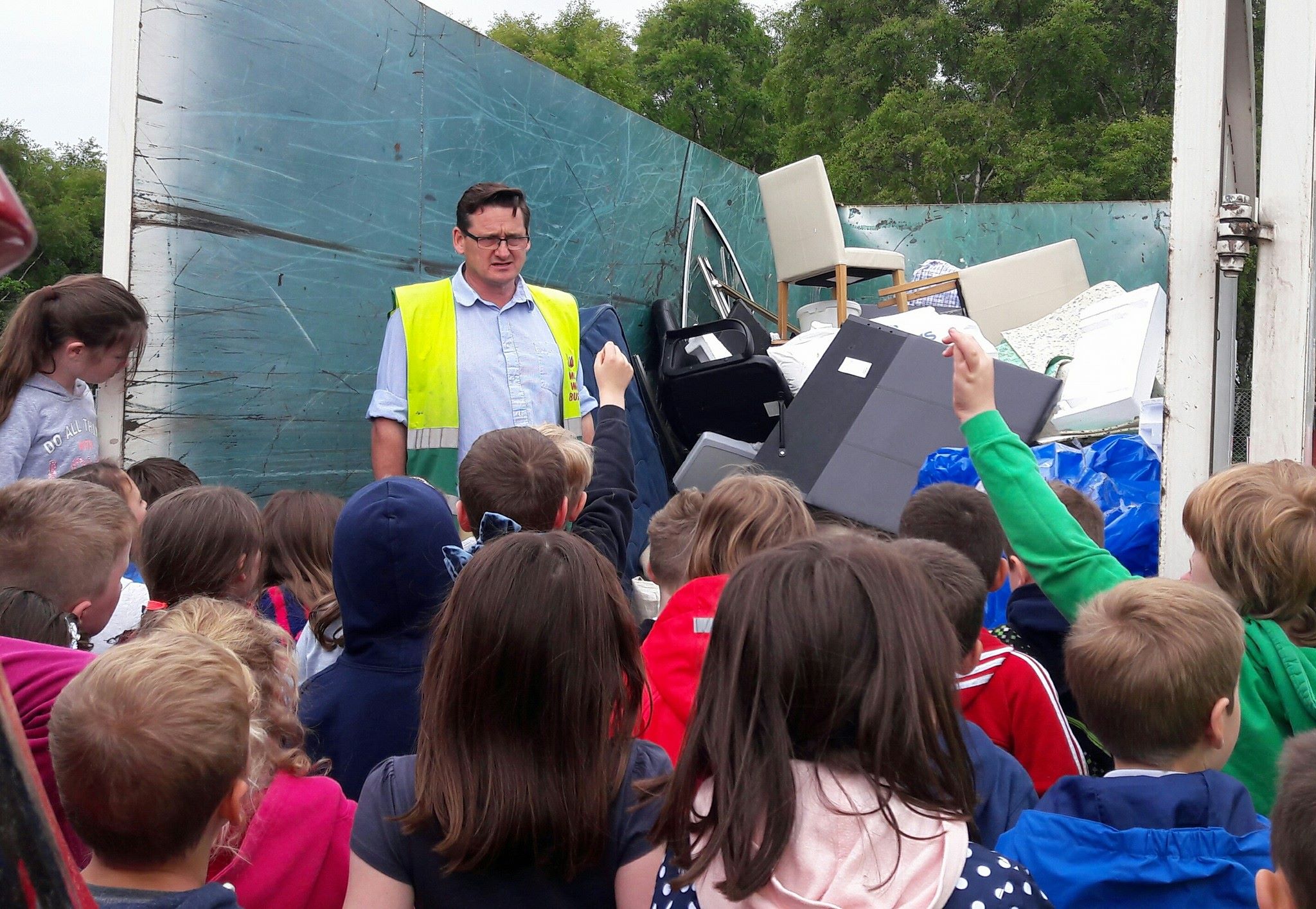 So what can you expect when you book your class or group on a visit to Moray Waste Busters?
---
We usually start with a short introduction talk. Then our visitors are taken on a tour of Moray Council's recycling centre and round our site, explaining where recycling actually goes and how we can stop too much going to landfill by reducing how much we buy and by reusing pre-loved items.
We cater for all ages, from kindergarten to postgraduate courses, and will tailor each tour to the particular needs and interest's of each group.
MWB do not charge for school or group visits, so if you'd like more information, please contact us.
"I think other schools would like this trip as much as I did because it is very interesting and you learn about how important it is to look after the world's resources or we will run out of them in the future."
Fiona, Primary 7