Moray Waste Busters was originally set up in 2002 as a food recycling/wormery/compost making site. Thats why we still have polytunnels. We sold compost bins and wormcast made from food waste collected from local hotels. The worm turned though when we noticed how much good, reusable items were being thrown out in the adjoining recycling centre. Since then we've grown into a thriving social enterprise.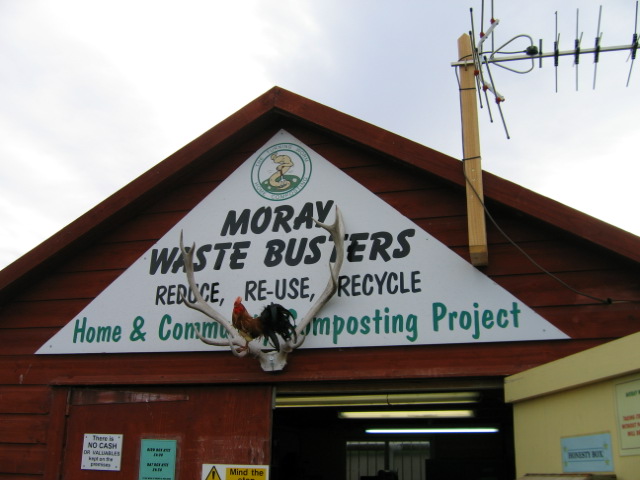 Our environmental aim is to reduce waste by saving items for reuse that would otherwise be disposed of in landfill.
Our social aims include passing on items free to local community groups, schools and other local social enterprises. Providing supported placements, work experience and volunteering opportunities. Also free school visits and tours for interested groups .
Our business aim is to continue to grow, remain self sufficient and create more jobs as a Real living Wage employer.
Staff
Our staff are mostly recyled/pre-loved too! Nearly all of our 15 staff were originally volunteers or came to Moray Waste Busters on work placements. We've all found a passion for reuse and what we do, and most of us have stayed.
Former volunteer Phil Mills is our General Manager. He oversees the running of the business and liases with our volunteer Board of Directors. The Board oversee the activity of the charity and formulate long term strategy and help steer us into the future.
Most customers are familiar with the rest of our staff. Callum, Lisa, Lynn, Yvonne, Peter, Paul, Laura and Fran are all weel-kent faces and always available to help or just chat!
On the van we have Ian and Grymmsy, our delivery/collection team.
Volunteers
We are exceptionally lucky to have a team of willing volunteers who give up their free time to come in and help us.